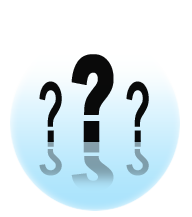 Applying for a Loan
When you've chosen your home, made an offer, and completed the purchase and sale agreement, you're ready to apply for a loan. It is important to work with a mortgage provider who is dedicated to keeping you informed and on the right track, every step of the way. The loan application process has two primary stages: completing a loan application and providing your lender with copies of all required documentation.
Completing a loan application can be done using our convenient and secure online form, or you can talk with one of our experienced mortgage specialists to provide your information over the phone, in person or by mail. If you've received a preapproval letter, you will have already provided some of the application information and will be familiar with the process.
Gathering copies of your personal financial documents in one file will help make the process of securing a loan more convenient and efficient. Your lender will require in-depth information about your financial background to proceed to the loan-processing stage.
Below is a summary checklist of the information you will likely need to provide at the time of your application. It is important to note that you and your spouse need to provide full financial background information, as do any co-borrowers.
Purchase Contract and Property Information
• Complete copy of the purchase and sale agreement signed by the buyers and sellers
• Contact information for access to the property for appraisal
• Evidence of septic pumping and county certification (FHA and VA loans only)
• Copy of current well test and county certification (FHA and VA loans only)
• Plans and specifications (new construction only)
Personal Information
• Social Security number
• Age
• Years of education
• Marital status
• Number and age of dependents
• Current address and telephone number
• Addresses for past two years, if applicable
• Current housing expenses (rent, mortgage, insurance and taxes)
• Name and address of landlord/mortgage holder for past two years
Employment History and Income
• Past two years of employment history
• Most recent pay stubs
• Past two years of tax returns and W-2 forms
• If self-employed, complete personal and business tax returns with current profit and loss statement
• Current records of dividends and interest received
• Proof of other income (such as award letters for Social Security, retirement, pension or military retirement benefits)
Assets
• Most recent three months of statements for checking and savings accounts, including money        market accounts
• Most recent statements for stocks, bonds, mutual funds and other investments
• Current statements for retirement accounts (IRA, 401(k), 403(b), annuity, etc.)
• Face amount and cash value of life insurance
• Information about any real estate you own
• Information about any cars you own
• Value of any other significant personal property you own
Liabilities and Debts
• Itemized list of all current debts: loans, credit cards, child support payments, 401(k) loans and any other bills
• Written explanation of any past credit problems
Additional Information
• Complete bankruptcy papers, discharge notice and any other supporting documentation (if bankruptcy occurred in last seven years)
• Copy of divorce decree, including property settlement statement and order of child support
• Original certificate of eligibility (VA loans only)
• Copy of DD214 or Statement of Service (VA loans only)
• For non-U.S. citizens, copy of green card or visa
……………………………………………………………………………………

 NMLS Company ID: # 366772